London, Cambridge (UK), Toronto and Niagara-on-the-Lake (Canada) September 8, 2022: AlgoDynamix, the leader in behavioral based price forecasting for financial markets has signed a collaboration agreement with Quant pioneer Dr. Ernie Chan. The agreement covers research, development and productization with a strong initial focus on Crypto. New investment products are expected to be available early Q4 2022.
AlgoDynamix and Dr. Ernie Chan, one of the world's renowned Quant Pioneers, have joined forces to combine their respective expertise to co-launch new investment products with an initial focus on Crypto.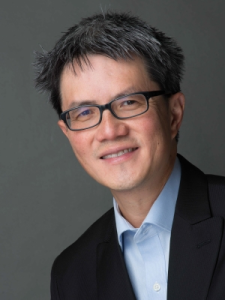 Dr. Ernie Chan, "Crypto is a great asset class with lots of potential, though as we have seen in the past few months it can be very challenging!".
 Dr. Chan continues:
"I am delighted to be partnering with the AlgoDynamix team to make the most of this newer asset class, we will announce further updates soon, including new investment product launches in early Q4 this year"
Throughout the last three decades Dr. Chan has transformed the financial services industry using his mathematical rigor. This already started back in the days of his IBM research and continued with ongoing research at the bulge bracket investment banks as well as the smaller more efficient hedge funds. His latest ventures include advanced predictive analytics and partnerships that maximize his decades of multi-asset trading, tail risk management, portfolio construction and flawless trade execution.

Tarun Khanna, President AlgoDynamix North America: "We are absolutely delighted to be working with Dr. Ernie Chan on groundbreaking new Crypto investment products. Our initial discussions with Dr. Chan made it clear that there was definitely an opportunity to work together and to combine the best of all worlds."
Updates and further announcements will be available throughout Q4, please do join AlgoDynamix mailing list for latest updates.
About Dr. Ernest P. Chan
Ernie spearheaded IBM's research effort back in 1994 to develop a system for searching large text databases, catapulting
IBM's reputation to a top player in the field. At the Artificial Intelligence and Data Mining group in Morgan Stanley's headquarter in New York, Ernie pioneered the application of some of these sophisticated statistical algorithms to the complex task of extracting customer relationships in the Morgan Stanley customer accounts database.
He was a proprietary trader and quantitative researcher at Credit Suisse in New York in 1998, a senior quantitative analyst at Mapleridge Capital Management Corp. in 2002, and a senior quantitative analyst and trader at Maple Financial in 2003. He co-founded EXP Capital Management, LLC, a Chicago-based fund management company in 2008. He founded QTS Capital Management, LLC. in 2011. Ernie holds a Bachelor of Science degree from University of Toronto in 1988, a Master of Science (1991) and a Doctor of Philosophy (1994) degree in theoretical physics from Cornell University.
Home – E.P. Chan & Associates
(epchan.com)
Further references: Cambridge Network, PRLOG, Twitter
Full PDF Download: AlgoDynamixPartnersWithQuantPioneer [PDF]
Disclaimer:
The Information in these sections is provided for information purposes only. The Information is not intended to be and does not constitute financial advice or any other advice, is general in nature and not specific to you. Before using any of the information above you should seek the advice of a qualified and registered securities professional and undertake your own due diligence. None of the information in this document is intended as investment advice, as an offer or solicitation to buy or sell any products or services, or as a recommendation, endorsement, or sponsorship of any security, company, or fund. The above-mentioned companies are not responsible for any investment decision made by you. You are responsible for your own investment research and investment decisions. The companies will not be responsible for updating any information contained within these documents and opinions and information contained herein are subject to change without notice.