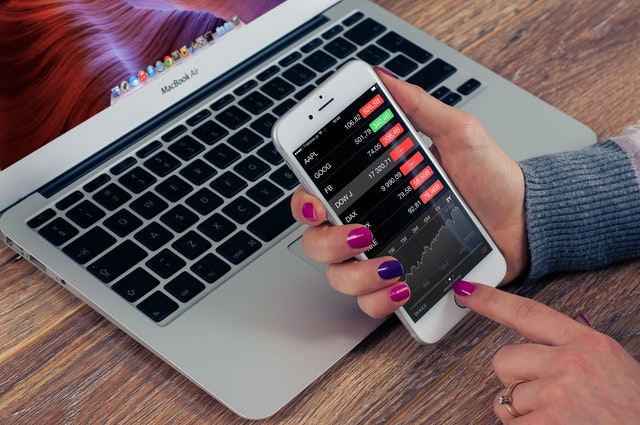 Despite Brexit, the UK's fintech sector is thriving, writes Natalie Ceeney in The Times. Fintech — the harnessing of technology to improve financial services — is a UK success story. Private equity and venture capital investment into the sector in the UK lags only China and the United States, with $3.3 billion investment in 2018 and over $1 billion investment already in the first quarter of 2019. Fintech is the fastest-growing sector in the UK, already employing more than 76,000 people and with 25 per cent of the world's fintech unicorns. It is worth almost £7 billion annually to the economy.
Interviewed by global economy publication, Quartz, AlgoDynamix co-founder Jeremy Sosabowski sees little evidence of Brexit having a negative impact on the technology scene. "It looks very robust", he says of the industry. The continued strong growth within of the fintech sector in the UK is due to a number of factors. Firstly, London is a hub of world-leading financial institutions such as HSBC, Barclays and Standard Charter. Secondly, the presence of several world-leading universities provides both a large pool of talent as well as research. Lastly, London leads the way in innovative regulation with the FCA creating an environment which removes unnecessary regulatory barriers for new businesses.
The Rt Hon Philip Hammond MP, Chancellor of the Exchequer recognised the importance of the sector when he announced the launch of FinTech Alliance. The organisation will serve as a digital marketplace which will bring together the UK's and the global fintech sector through one online destination. The organisation will provide access to people, firms and information, including connections to investors, policy and regulatory updates, and the ability to attract and hire candidates, reports the FinTech Times.
UK banks, asset managers and insurers are investing heavily in fintech through acquisition, partnering or by incubating their own, continues Natalie Ceeney. They are using the power of new technology and new thinking to transform both customer propositions and back-office processes. Over the next 20 years, fintech approaches will be embedded in every part of financial services, just as dot.com became a necessary component of retailing. Fintech truly is the future of financial services.
Latest News from AlgoDynamix